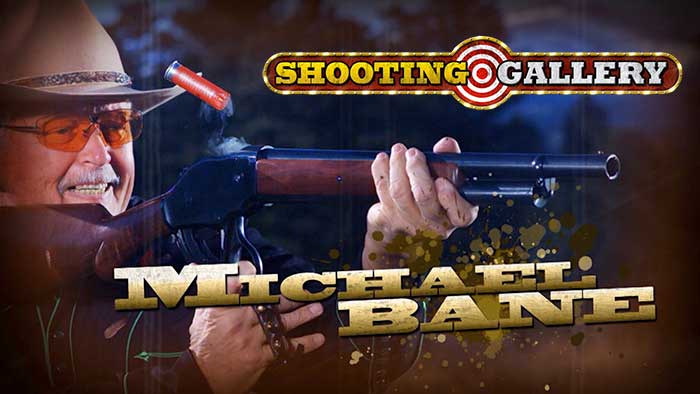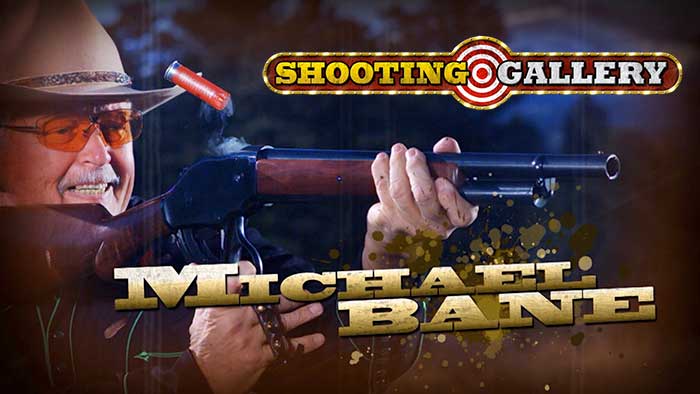 Shooting Gallery is a cutting edge television show for real shooters, collectors, competitors, hunters or concealed carry holders. The final season (#21) starts airing Dec 30, 2020 on Outdoor Channel.
Weekly air times Jan – Mar 2021: Wednesdays @ 7:30PM, 10:30PM, Thursdays @ 1:30AM and 4:30AM, all times Eastern.
Episode Guide Season 21 ( Subject to change )
The Resurgence of the 5.7
Michael Bane travels to Gunsite in Arizona to compare the 5.7 to the .22 TCM and find out what they're really good for.
Premieres Wed Dec 30, 2020 @ 7:30PM Eastern.
Pistol Training with Rob Leatham
Attend a day of training with one of the most renowned pistol shooters in the world, Rob Leatham.
Premieres Wed Jan 13, 2021 @ 7:30PM Eastern.
Secrets of Rimfire Challenge with Kolby Pavlock
Michael Bane visits the cornfields of Iowa to get some Rimfire Challenge tips from a 4-time world champion.
Premieres Wed Jan 20, 2021 @ 7:30PM Eastern.
Ballistics Summit with Lucid Optics
Get a firsthand look at some of the latest firearms and optics designed for long-range shooting.
Premieres Wed Jan 27, 2021 @ 7:30PM Eastern.
Intro to .22 Long Range with Mike Bush
With the abiding growth of rimfire, we take a look at the amazing growth of long-range .22 and how the sport has been redefined.
Premieres Wed Feb 3, 2021 @ 7:30PM Eastern.
Texas State 'Wild Bunch' Championship
The Texas State 'Wild Bunch' Championship takes Cowboy Action Shooting to a whole new level.
Premieres Wed Feb 10, 2021 @ 7:30PM Eastern.
Secret to Building a Good AK with Jim Fuller
Learn how to build a great AK with one of the foremost AK builders in the world.
Premieres Wed Feb 17, 2021 @ 7:30PM Eastern.
Pat Rogers Memorial Revolver Round-Up
With the rising trend in revolvers, we take a firsthand look at using the revolver for personal defense from some of the best trainers in the world.
Premieres Feb 24, 2021 @ 7:30PM Eastern.
FTW Ranch Exotics
Long range shooting and hunting from FTW Ranch in South Texas.
Premieres Mar 3, 2021 @ 7:30PM Eastern.
All About Optics
Michael Bane visits Crimson Trace to get the scoop on the latest developments in red dots and rifle scopes.
Premieres Mar 10, 2021 @ 7:30PM Eastern.
Previous seasons are available on Sportsman Channel and the streaming service MyOutdoorTV (MOTV) and on Amazon Prime.