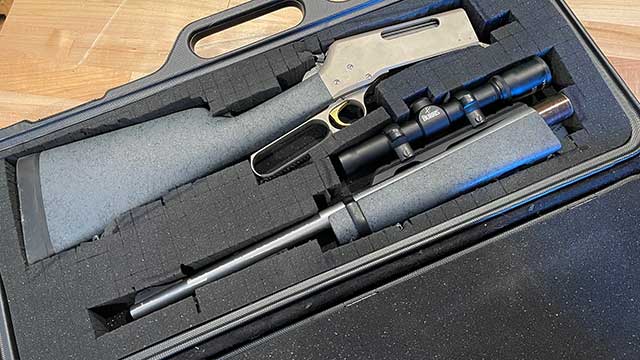 This week our goal is a rifle that is legal virtually everywhere in the United States; plus, a Henry to be left out in the rain!
Podcast: Play in new window | Download


MichaelBane.TV – On the Radio episode #55.
Scroll down for reference links on topics discussed in this episode.
Disclaimer: The statements and opinions expressed here are our own and may not represent those of the companies we represent or any entities affiliated to it.
Host: Michael Bane
Producer: Flying Dragon Ltd.


More information and reference links:
Browning BLR
https://www.midwayusa.com/s?userSearchQuery=Browning%20BLR&searchTerm=Browning%20BLR
https://www.browning.com/products/firearms/rifles/blr.html
1895 Winchester
https://www.midwayusa.com/s?userSearchQuery=1895%20Winchester&searchTerm=1895%20Winchester
https://en.wikipedia.org/wiki/Winchester_Model_1895
Henry .410X
https://www.midwayusa.com/s?userSearchQuery=Henry%20.410&searchTerm=Henry%20.410
https://www.henryusa.com/shotgun/lever-action-x-model-410-shotgun/