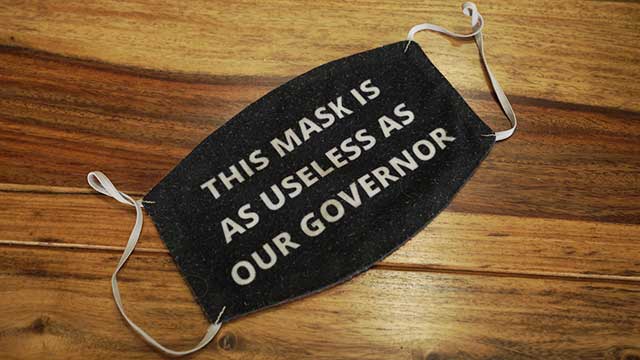 Well, not quite, but Michael has some important points on the continued circus of masks, masks and more masks.
Podcast: Play in new window | Download


MichaelBane.TV – On the Radio episode #69.
Scroll down for reference links on topics discussed in this episode.
Disclaimer: The statements and opinions expressed here are our own and may not represent those of the companies we represent or any entities affiliated to it.
Host: Michael Bane
Producer: Flying Dragon Ltd.


More information and reference links:
More on Masks
https://dailyreckoning.com/the-shocking-truth-about-facemasks/
https://www.theblaze.com/shows/the-glenn-beck-program/truth-about-masks-and-covid
https://www.nationalreview.com/2020/04/the-experts-lied-to-us-about-masks/