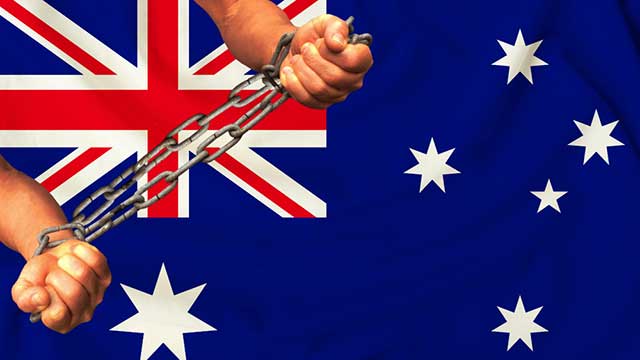 How quickly can a First World country fall in totalitarianism? Check out Australia. And before you get all gloomy, let's shoot some new guns from Rock Island and SAS Imports.
Podcast: Play in new window | Download


MichaelBane.TV – On the Radio episode #86.
Scroll down for reference links on topics discussed in this episode.
Disclaimer: The statements and opinions expressed here are our own and may not represent those of the companies we represent or any entities affiliated to it.
Host: Michael Bane
Producer: Flying Dragon Ltd.


More information and reference links:
Australia — Democracy to Totalitarian Overnight
https://pjmedia.com/columns/stacey-lennox/2021/08/21/massive-unrest-as-australia-adopts-chinas-authoritarian-covid-zero-approach-n1471623
https://thewatchernews.medium.com/covid-and-tyranny-in-australia-a9e5457158db
Canada's Trudeau Doubles Down on Gun Control
COVID Risks
https://pjmedia.com/news-and-politics/rick-moran/2021/09/07/new-study-shows-breakthrough-infection-risk-not-all-its-cracked-up-to-be-n1476621
https://www.americanthinker.com/articles/2021/09/is_covid_a_pandemic_of_the_unvaccinated_not_quite.html
The Music of the Tennessee Pistols