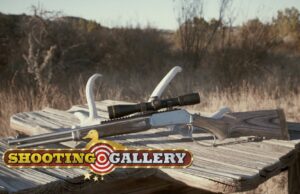 00:03:21
Shooting Gallery
Ruger's long-awaited reintroduction of the Marlin 45/70 rifle becomes the centerpiece of a West-Texas hunt for Mule Deer & Aoudad.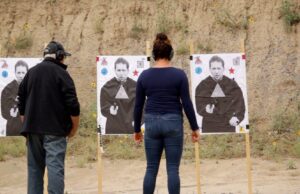 00:03:14
Shooting Gallery
With over 8 million new gun owners in America, a good concealed carry course is essential in filling the gap between shooting skills and all the ancillary support skills every CCW holder should know.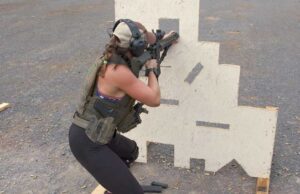 00:03:13
Shooting Gallery
Renowned shooting champion, Tes Salb introduces a new group of women to the physical and mental demands of competing in the Tactical Games.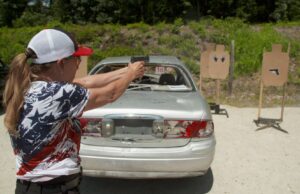 00:03:01
Shooting Gallery
SIG Sauer hosts the first ever everyday championship, where new shooters can train and compete in real-world shooting scenarios.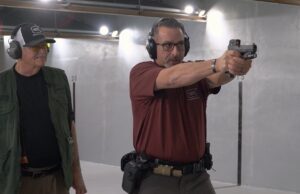 00:03:16
Shooting Gallery
Discover everything you need to know about red dots and MOS training as Michael Bane takes us through the Glock MOS Instructor Course at Glock Professional in Smyrna, GA.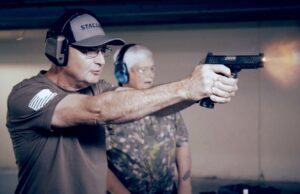 00:03:19
Shooting Gallery
How long does it take to shoot 1,000 rounds through a 9mm pistol? World Champion Shooter, Todd Jarrett will put his pistol through the ultimate test to find out and reveal the effects on the gun.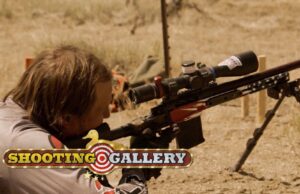 00:03:23
Shooting Gallery
Nine of the top shooters in America go head-to-head, competing in sporting clays, NRL Hunter Long Range Precision, 3-Gun and archery to determine who's the greatest marksman of them all.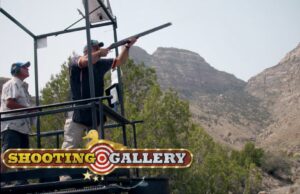 00:03:27
Shooting Gallery
Michael Bane attends a hands-on guns & gear expo to uncover the latest developments in the industry. All centered around 4 championship shooting matches.
The dates for the 2nd Annual P365 EDC Championship presented by USCCA at SIG SAUER Academy in Epping, New Hampshire are set to August 3 – 6, 2022.
In total, more than 5,000 loads are represented in this title, with updates for more than 50 rifle and pistol cartridges.