The May 2019 NSSF-adjusted NICS figure of 910,910 is an increase of 0.7 percent compared to the May 2018.
Norris shot his Wilson Combat® custom built GLOCK® 9mm with a red dot sight in the Carry Optics class.
Down Range Radio is now available on Radio.com which is your top free radio app for Sports, Music, News, Talk listening. Stream over 300 radio stations and 1,100 podcasts. Live, Anytime, Anywhere.
GLOCK, Inc. continues to spread the message about firearm safety with the annual GLOCK Safety Pledge through the month of June.
This is a place where you will be guided to TV Show airings, podcasts, streaming services, blogs and where to find it.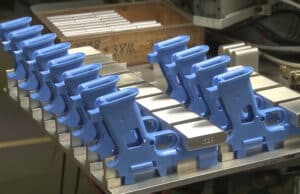 00:14:48
Video Archive
Ruger introduced their version of the 1911 in 2011. This video was produced prior to the product launch.