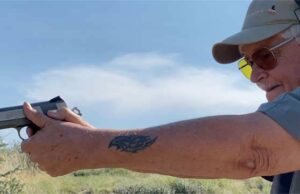 00:10:11
Triggered
Why are so many shooters now looking at 1911s as their new everyday carry guns? Well, Michael has some of the answers and a couple of good choices if you're thinking of making the move.
As the self-defense landscape continues to change, we have to keep challenging our own assumptions to prepare for evolving threats! This week Michael talks about the "new raiders."
…from a trusted source! Hunters HD Gold, which, according to Michael are the best shooting glasses he's ever used, steps into the larger arena with the Aktive Blu lenses. Remember, you read about it here first! Plus, 48 million new guns in 4 years!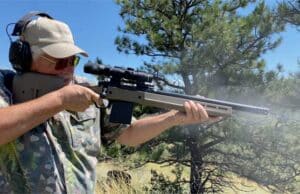 00:15:45
Triggered
Merissa and Dianne Bishop are two of the most eclectic custom gunsmiths working today, and their .458 SOCOM bolt action hunting rifle is a fine example of their high-quality work combined with out-of-the-box thinking. We dip into our Secret Hidden Archives to answer your every question on this big bore blaster!
Remember the .458 SOCOM bolt action rifle built by Merissa and Dianne Bishop? It recently went viral on TikTok. Also, we get back to the question of how are we carrying a gun in this new world we live in.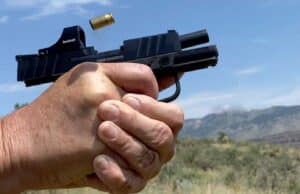 00:10:23
Triggered
This week Michael gets back to work with the Stoeger STR-9MC, the micro-9mm version of the STR line of pistols. Things were interrupted by a "hinky" red dot. Also, a closer look at the Rock Island "Baby Rock" .380 and Hunters HD Gold "Ruby" shooting glasses.
Michael talks about the rules of gunfighting, including the most important Rule 1, HAVE A GUN. Also, the best way to practice with mouseguns.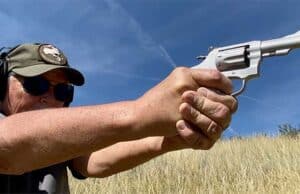 00:10:46
Triggered
The S&W "Kit Gun" has been around as long as the 1911, and its AirLite iteration is a perfect .22LR for back-up, deep concealed carry or for people willing to put in the time on the range. A second great choice is the Ruger LCR in .22LR, the perfect snub to use for practice…or carry. Also, how MTM products can ease your match stress!
Michael has some thoughts on the modern firearms market and why Springfield Armory's big bet on a new 9mm striker-fired platform, the Echelon, might pay off big.
Training with a .22 can yield big benefits, as well as easing the high price of ammo. Also, why the Rock Island "Baby Rock" is such a great little gun.