[A universal background check law] is specifically designed to be a weapon to damage or destroy our culture, to make owning a gun harder and more legally dangerous to the owner.
This week Michael reviews his trip to Tom Given's Tac-Con, the most important gathering of trainers for the year. He also outlines Ed Monk's groundbreaking work on active shooters.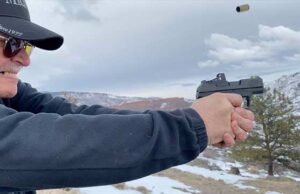 00:21:33
Triggered
This week Ruger becomes the latest company to enter the litty bitty larger capacity 9mm sweepstakes with their MAX-9, 10+1 or 12+1 rounds in a very small, very well thought-out package.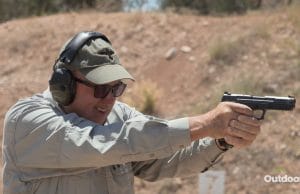 00:03:04
Shooting Gallery
Michael Bane travels to Gunsite in Arizona to compare the 5.7 to the .22 TCM and find out what they're really good for.
This week we talk about the shooting in Boulder at a supermarket Michael knows well. Can we be constantly marinated in hate rhetoric and not pay the price?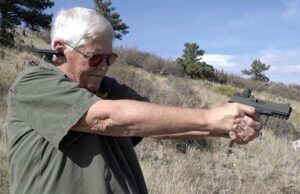 00:23:46
Triggered
This week we dip into the past for our comprehensive Polymer80 build, a gun that has gone on to become one of Michael's favorites.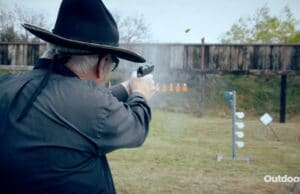 00:02:55
Shooting Gallery
The Texas State 'Wild Bunch' Championship takes Cowboy Action Shooting to a whole new level.
This week Michael does an exclusive interview with Rob Pincus of Personal Defense Network and THE BEST DEFENSE on his work with printing handgun receivers and the upcoming Gun Maker's Match. Also Ruger's new MAX-9!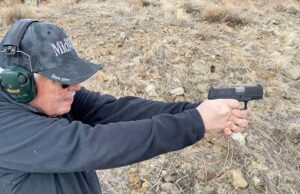 00:18:56
Triggered
The Taurus G3c and its predecessors, the G2 and the PT-111, have consistently been among the top selling guns in the country. Here's an inside look why. Also…the dread switchblade!
I'LL BE EXPANDING THIS TODAY! I have one of the new Ruger Max-9 mini 9mms. It seems to be a nice little gun. I was...