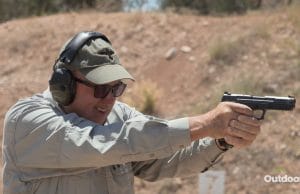 00:03:04
Shooting Gallery
Michael Bane travels to Gunsite in Arizona to compare the 5.7 to the .22 TCM and find out what they're really good for.
…and goodbye to an old friend. This week Michael talks about the BATFE's move against Polymer80, makers of 80% receivers, and their attempt at the redefinition of what is and is not a firearm. Michael also says goodbye to SHOOTING GALLERY, which ends its broadcast run in 2021 after 21 seasons.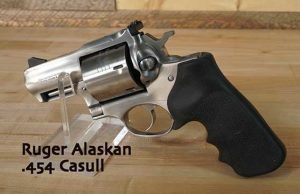 00:19:41
Triggered
Responding to television shows on Alaska bear country, Michael looks at 3 back-up revolvers for the wild, including the brutal Ruger Alaskan.
Here we go, kids, as we predicted here. This is just the first strike. Couple of things to note....the "Buy Build Shoot" kit is...
This week Michael talks about the factors in choosing an EveryDay Carry, focusing on the Sig 365XL and the Glock G48.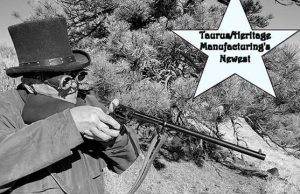 00:16:49
Triggered
This week is about 2 new Taurus products, the neat, quirky Heritage Rough Rider Rancher revolving carbine and a deeper look into the 856 Defender .38 Special snubby revolver.
Michael discusses his beginnings of his book on lever guns, due in mid-2021, and some thoughts on an AR-10 platform set-up for long range.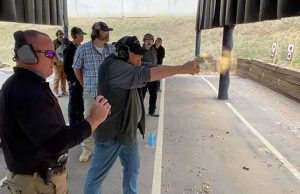 00:19:45
Triggered
The Pat Rogers Memorial Revolver Round-Up may well be the ultimate training event for revolver aficionados and anyone looking to up their skills with a wheel gun; also, a blast from the past with "Chef Mike!"
This week we wrap up the Pat Rogers Memorial Revolver Round-Up in Dallas, TX! Must hear information on dealing with the snubby revolver.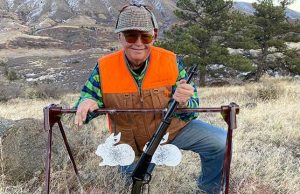 00:22:22
Triggered
This week we check in on the on-going Volquartsen Summit project and discuss rifle stock choice based on usage. PLUS, a terrifying look into what lurks in the darkness, accompanied only by a Henry Garden Gun!