Taurus' successful G3c 9mm striker fired pistol catches Michael's attention. And, are automatic knives a good choice for self-defense?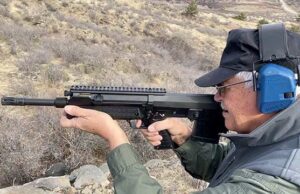 00:20:56
Triggered
This week Michael takes a close look at the KelTec RFB 7.62 NATO bullpup rifle and likes what he sees. Also, finally, a new backpack that meets all Michael's requirements.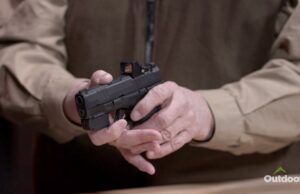 00:03:13
Shooting Gallery
Michael Bane visits Crimson Trace to get the scoop on the latest developments in red dots and rifle scopes.
This week Michael visits Columbia, MO, for an exclusive interview with Larry Potterfield and a visit to Midway USA's huge new facility.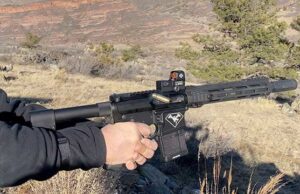 00:19:21
Triggered
This week Michael finishes up the .458 SOCOM pistol…will it go bang? Will Michael ever find all the lost springs? Or more .458 SOCOM ammo?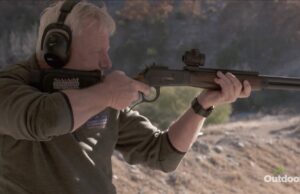 00:03:28
Shooting Gallery
Long range shooting and hunting from FTW Ranch in South Texas.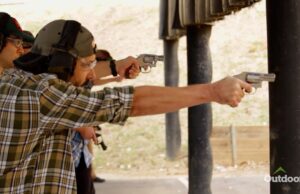 00:03:23
Shooting Gallery
With the rising trend in revolvers, we take a firsthand look at using the revolver for personal defense from some of the best trainers in the world.
This week Michael reflects on the changes — none for the good — our society is going through and how that affects you and your family's ability to stay safe.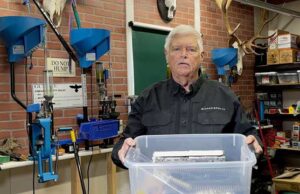 00:22:32
Triggered
This week we finally get to the building of the .458 SOCOM pistol! After a quick review of the parts, Michael goes to work in his freezing cold shop.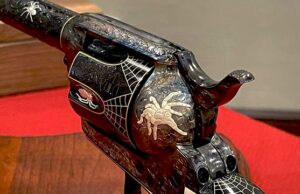 00:16:24
Triggered
This week is all about Tyler Gun Works amazing Engraving Extravaganza, the finals of which took place in Amarillo, TX, last week. With the $10,000 grand prize on the line, the engravers offer their best work on 10 Single Action Armies.