Here we go, kids, as we predicted here. This is just the first strike. Couple of things to note....the "Buy Build Shoot" kit is...
This week Michael talks about the factors in choosing an EveryDay Carry, focusing on the Sig 365XL and the Glock G48.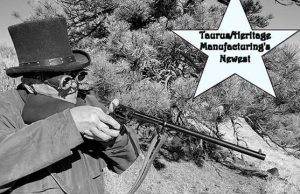 00:16:49
Triggered
This week is about 2 new Taurus products, the neat, quirky Heritage Rough Rider Rancher revolving carbine and a deeper look into the 856 Defender .38 Special snubby revolver.
Michael discusses his beginnings of his book on lever guns, due in mid-2021, and some thoughts on an AR-10 platform set-up for long range.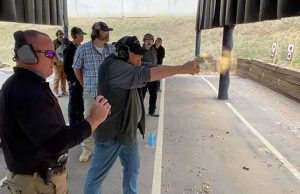 00:19:45
Triggered
The Pat Rogers Memorial Revolver Round-Up may well be the ultimate training event for revolver aficionados and anyone looking to up their skills with a wheel gun; also, a blast from the past with "Chef Mike!"
This week we wrap up the Pat Rogers Memorial Revolver Round-Up in Dallas, TX! Must hear information on dealing with the snubby revolver.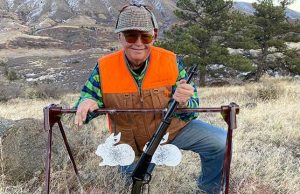 00:22:22
Triggered
This week we check in on the on-going Volquartsen Summit project and discuss rifle stock choice based on usage. PLUS, a terrifying look into what lurks in the darkness, accompanied only by a Henry Garden Gun!
This week Michael's in Texas for the state Wild Bunch championships, filming for SHOOTING GALLERY. Wild Bunch shooting has come a long way since SG introduced it more than a decade ago.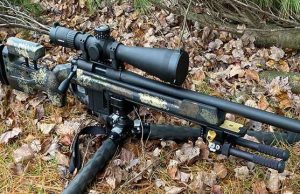 00:20:54
Triggered
This week is all about shooting the lowly .22 Long Rifle cartridge a long, long way, with advice from Vudoo Gun Work's Mike Bush and SnipersHide.com founder and long range master Frank Galli. You'll never look at .22s the same way after today's show.
This week, we discuss the election, the stunning massive fraud perpetuated by the Dems, the upcoming new COVID lockdown, why you need to carefully examine your choices in trainers, and, hey, even a little about guns!