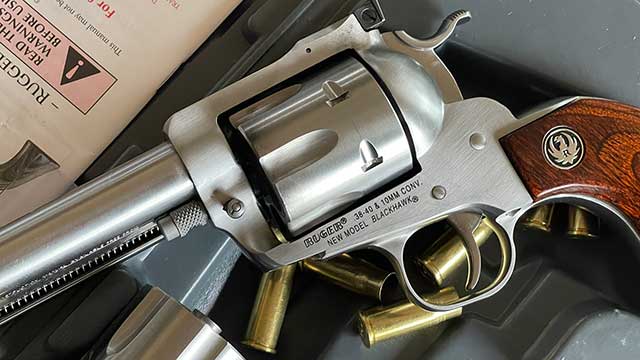 This week Michael gets to puts some rounds through the Hamilton Bowen-built Lipsey's/Ruger 38-40/10mm Blackhawk "convertible" before the snow closes in. Plus you don't want to miss a controversial interview with Jeff Gonzales of Trident Concepts!
Podcast: Play in new window | Download


MichaelBane.TV – On the Radio episode #108.
Scroll down for reference links on topics discussed in this episode.
Disclaimer: The statements and opinions expressed here are our own and may not represent those of the companies we represent or any entities affiliated to it.
Host: Michael Bane
Producer: Flying Dragon Ltd.


More information and reference links:
Lipsey's Distributing 10mm/.40S&W Ruger Blackhawk
John Taffin on the .38-40
https://gunsmagazine.com/gear/the-38-40/
http://www.sixguns.com/tests/tt3840.htm
Am I Paranoid Enough?/Lawrence Person