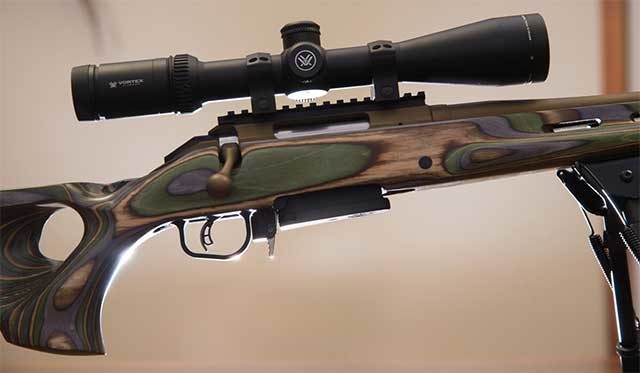 Press Release:
Boyds has recently released a bottom metal that allows the Boyds stocks to accept the Ruger American rifles with the AI-Style magazines.
In Early 2017 Ruger released the AI-Style magazines for Ruger Precision Rifle® and Gunsite models. The precision style AI magazine quickly made its way into a few of the popular American Rifles, including the Predator and Go Wild® models chambered in .308, 6.5 Creedmoor, and other popular short action calibers.
The bottom metal was developed with quality and performance in mind. It comes with a black anodized, CNC machined, aluminum bottom metal and trigger guard. The magazine catch is polished, CNC machined aluminum to allow for a tight grasp on the magazine.
The bottom metal is designed to fit the Boyds stocks without any fitting or alterations. The bottom metal kit also allows other Ruger American rifles to be converted to allow the use of the Ruger AI-Style magazines when they are assembled to a Boyds stock. Additional details at www.boydsgunstocks.com/Ruger-American-AI-Magazine-Kit
"Rifle manufactures keep pushing the boundaries of what is achievable with firearms," said Dustin Knutson, general manager at Boyds. "We're constantly working to offer high quality wood gunstocks, at reasonable prices, for firearms that come from a factory with limited choices for stocks."
Boyds also offers many options for their constantly growing line-up of hardwood gunstock upgrades. These include choices of traditional hardwoods such as American black walnut and maple along with many different colored laminate combinations. Laser engraving, custom grips, custom length of pull, custom recoil pads and custom forearm tips are additional options that can be chosen for some models. The popular At-One adjustable stock comes standard with push-button length of pull and comb height adjustment to all the stocks to fit a variety of people and shooting situations.
Boyds is the leading manufacturer of high-quality hardwood gunstocks in the world. An American, family-owned business located in Mitchell, South Dakota, Boyds builds stocks for over 1200 different models of firearms.