In this episode, Michael Bane gives you an update on his experience with the SIG P365. He also shows you the newest handgun from KelTec, the P17 in . 22 Long Rifle.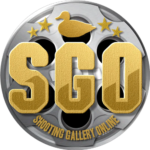 Shooting Gallery Online previously Down Range TV covers in depth topics and products related to shooting sports and personal defense. Host Michael Bane covers new products from the firearms industry like no other.
Michael is also the host of Down Range Radio, one of the longest living podcasts dedicated to the firearms industry.
Featured in this episode: