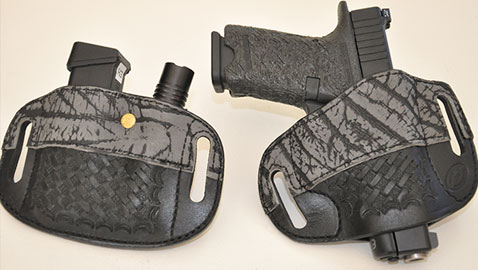 If you carry, or if you're considering to carry, a concealed firearm for personal defense and protection, heed this list of common mistakes – concealed-carry don'ts – to avoid; they are deadly sins because some of them could get you seriously injured or even killed.
1. Failing to carry your firearm
Once you have made the commitment to carry a concealed firearm, you need to do it all the time. It's impossible to predict when you might need a gun to defend yourself or family, nor can you be assured that you're going to be safe. Good people have been attacked at work, in schools, at church, while shopping or minding their own business at home. Pistols are defensive tools to meet sudden, unexpected, violent attack. Carry your pistol.
2. Concealed Firearm Printing
The idea of concealed carry is just that; your pistol should be concealed. Printing means letting the outline of the pistol be seen through your clothing and it's as much a give-away as letting part of the pistol be seen. In some places it's against the law for your gun to be seen and you lose a huge tactical advantage if folks can see that you are armed. Dress to conceal and don't print.
3. Failing to control your firearm
How often do we hear about guns left lying about, sometimes with tragic results? Guns are deadly weapons and you owe it to yourself, your family and the community to keep them secured and out of the hands of the wrong people. Is your pistol secured in a purse or fanny pack if you set it down and walk away from it? Left in a car? What can happen if your pistol falls out of a pocket or insecure holster? Maintain control of your firearm at all times.
4. Failing to use a holster
A good quality holster designed for the gun you are carrying is an absolute necessity. Stuffing a gun in a waistband or dropping it in a clothing pocket is not only unsafe but could result in the loss of the gun. Ask yourself, if I get in a fight, or a vehicle accident or have to run, will my pistol still be with me should I need it? Cheap holsters are meant for cheap guns. Buy the best pistol you can afford that meets your needs, then invest in a high quality carry system, which includes belt, holster and spare magazine and ammunition carriers. Use a holster – a good one.
5. Not carrying enough gun
While it's true nobody wants to be shot with anything – including a .22 Long Rifle –having a gun, any gun, is half the battle when entering into a self-defense situation. You can increase your odds for a favorable outcome by carrying a quality pistol chambered to shoot proven cartridge/caliber. What's a proven cartridge/caliber? That's a subject others have written books about, but let's just agree a tiny pistol shooting a tiny cartridge/caliber may not serve you as well as something shooting a larger bullet. In my opinion, about the smallest cartridge/caliber you should consider is the .380 ACP. The common police cartridges are 9mm, .40 S&W and .45 ACP. Those are all good choices and are proven fight-stoppers. Carry enough gun.
6. Not Carrying Ammunition for Reloads
Lacking a drawn-out police or military engagement, you're likely to end a fight with the ammunition you have in your gun. On the other hand, stuff happens and you might need to reload. Better to have spare ammunition than not, and if for no other reason than to reload to full capacity after the fight. You don't know what's going to happen next and it's unseemly to walk about with a partially loaded pistol. Carry spare ammunition.
7. Failing to train
Perhaps the biggest sin of all, assuming you can handle yourself simply because you're carrying a pistol, is a grave mistake. You owe it to yourself and everyone who depends upon you to seek out and attend quality training, and not just once, but whenever you have the means and opportunity to attend. High-quality training with your firearm can be a life-changing experience and it can certainly save your life. Get trained.
About the Author: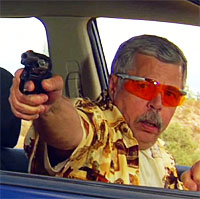 Ed Head is a regular on Shooting Gallery, Gun Stories and Down Range TV. He has worked for almost 30 years in law enforcement, first in the United States Air Force and then with the United States Border Patrol, retiring as a Field Operations Supervisor. During his Border Patrol career, Ed worked in a variety of patrol, investigative and training capacities. Ed has an extensive background as a firearms instructor, having trained thousands, ranging from beginners to police, military and special operations personnel. Having taught at Gunsite for 20 years, Ed first trained there under the world famous shooting school's founder, Jeff Cooper, then later ran the school as the operations manager for more than five years. Ed lives in Chino Valley, Arizona, where he continues to teach and write.