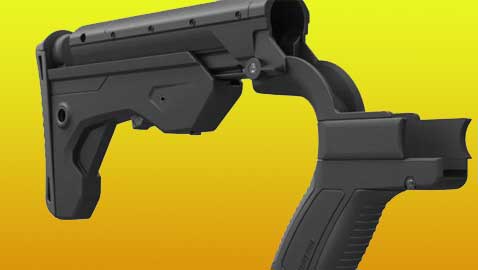 This week Michael wades into the bump stock firestorm in a way guaranteed to make everyone mad.
Podcast: Play in new window | Download
Down Range Radio – Podcast Episode #599.
Scroll down for reference links on topics discussed in this episode.
Disclaimer: The statements and opinions expressed here are our own and may not represent those of the companies we represent or any entities affiliated to it.
Host: Michael Bane
Producer: Marshal Halloway
More information and reference links:
Recommended Products:
Tactical Solutions Pac-Lite for the Mk IV
Cold Steel Training Guns (and Knives)
S.I.R.T. Guns/Next Level Training
"Trump delivers as promised on bump stocks"/New York Post
"Face 10 Years In Prison If You Don't Surrender Your Bump Stock in 90 Days"/GunsAmerica Digest
"Even the Obama Administration Knew That Banning Bump Stocks Was Illegal"/TTAG
The Music of Turku, Nomads of the Silk Road