In this episode, Michael Bane returns to Africa at least as a New Year's Resolution and is thinking about which gun to bring this time.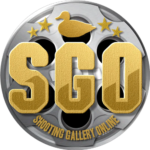 Shooting Gallery Online previously Down Range TV covers in depth topics and products related to shooting sports and personal defense. Host Michael Bane covers new products from the firearms industry like no other.
Michael is also the host of Down Range Radio, one of the longest living podcasts dedicated to the firearms industry.
Featured in this episode:
Ruger Tropical Rifle #1 450-400
https://revivaler.com/the-450-400-3-nitro-express/
https://www.africahunting.com/threads/effectiveness-of-the-450-400-ne.14246/
Hornady 450-400 Nitro Express 3-inch
Henry 45-70 Color Case Hardened