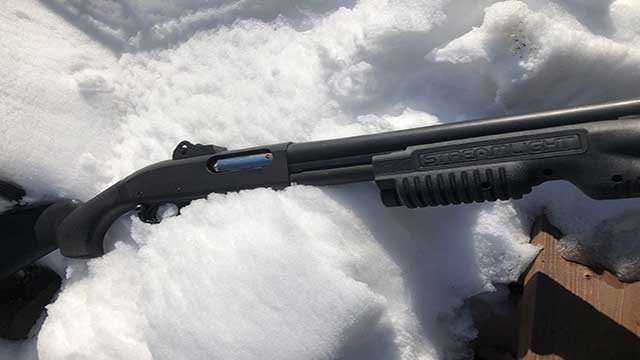 We're safely back at the Secret Hidden Bunker and hard at work. Michael shares some thoughts on getting home and gunning up, on the importance of written lists in planning and, finally THE ELECTION OF OUR LIFETIME!
Podcast: Play in new window | Download


MichaelBane.TV – On the Radio episode #43.
Scroll down for reference links on topics discussed in this episode.
Disclaimer: The statements and opinions expressed here are our own and may not represent those of the companies we represent or any entities affiliated to it.
Host: Michael Bane
Producer: Flying Dragon Ltd.


More information and reference links:
Greg Ellifritz on NEXT WEEK!!!
Finagle's Corollary to Murphy's Law
Five Finger Death Punch
https://www.facebook.com/fivefingerdeathpunch/
https://fivefingerdeathpunch.com
"Living the Dream" Music Video
The Music of Jerry Jeff Walker
AN AMAZING SPECIAL OFFER FROM MICHAEL JANICH FOR TRIGGERED VIEWERSAND MBTV LISTENERS! UNTIL 7 NOVEMBER YOU CAN GET $100 OFF MARTIAL BLADE CONCEPT'S ACCLAIMED DISTANCE LEARNING PROGRAM. IF YOU ARE SERIOUS ABOUT TRAINING FOR SELF-DEFENSE BEYND THE GUN, THIS IS A DEAL YOU CAN'T PASS UP. READ ABOUT THE DISTANCE LEARNING PROGRAM HERE:
Martial Blade Concepts Distance Learning Program
https://martialbladeconcepts.tv
https://www.martialbladeconcepts.com/distancelearningprogram
THE DLP IS ALREADY A SPECTACULAR DEAL AT $500. AT $100 OFF, IT IS TRULY A STEAL!
Use the code BANEJANICH2020 on check out.