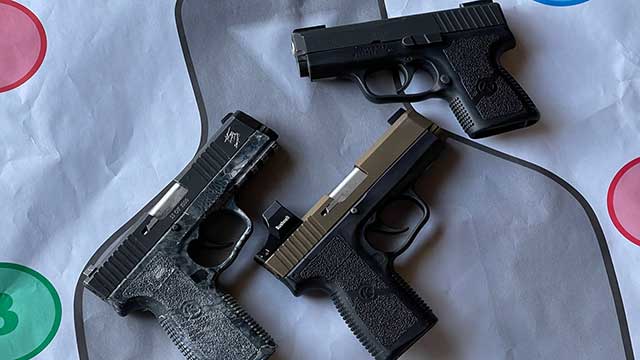 Kahr Arms initially defined the single stack 9mm concealed carry pistol. But in a world where every company has at least one gun in the micro-9mm carry niche, how does the venerable Kahr compare?
Podcast: Play in new window | Download


MichaelBane.TV – On the Radio episode #149.
Scroll down for reference links on topics discussed in this episode.
Disclaimer: The statements and opinions expressed here are our own and may not represent those of the companies we represent or any entities affiliated to it.
Host: Michael Bane
Producer: Flying Dragon Ltd.
Kahr Arms — Steering It's Own Market/Jeff Johnson, American Rifleman
"Little Bitty Bushnells on Little Bitty Kahrs"/MB