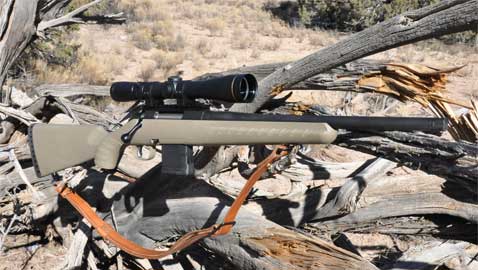 You have to hand it to Ruger; they've become the most prolific gun manufacturer in America by responding to customer input and producing a staggering number of new models. You might be surprised to know the rifle here under review isn't considered a new model – it's an extension of an already very full lineup in the American Rifle series.
The American rifles are 100% American made in Ruger's Newport, New Hampshire factory. I've seen them being built by a long, double row of CNC machines, each performing multiple tasks, with a new rifle being boxed every…..well, I'm not supposed to discuss that so let's just say they can make a lot of rifles.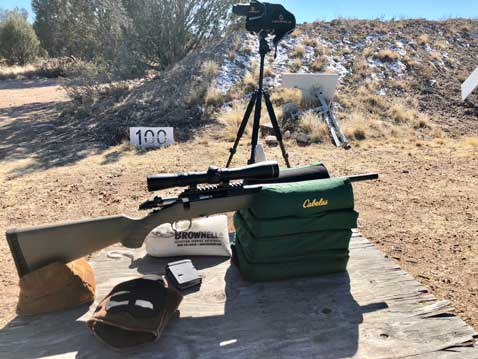 I've tested a few of these American rifles and all have been tack drivers. With their Ruger Marksman adjustable triggers and cold hammer forged, free floated barrels they represent a real bargain and can often be found at retail for around $400. As I mentioned, Ruger listens to their customers and there have been some suggestions incorporated in this newest Ranch Rifle. The first has to do with the composite stock and that has to do with the use of AR type magazines. To get the rifle to accept these magazines the stock had to be redesigned and reinforced, and, while it looks like the other stocks in the lineup it is more rigid.
My test rifle has the usual 16.12" barrel threaded at the muzzle to accept accessories and silencers. The barrel has a 1:8 twist and a composite chamber to allow the use of either commercial .223 or 5.56 NATO ammunition. The rifle ships with one MagPul 10 round AR magazine and will accept standard 20 or 30 round AR magazines as well. Weighing a mere 6.1 pounds as it comes out of the box, my rifle, all up, weighs 7 pounds, 14 ounces with a Leupold 3-9 scope, an Alaskan leather sling from simply Rugged Holsters and ten rounds of ammunition.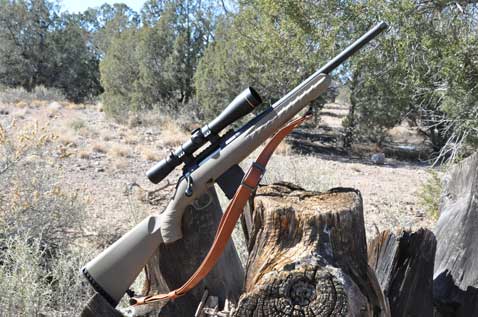 Ruger uses an integral bedding system they call Power Bedding that contributes to the accuracy of these rifles. The instruction manual indicates the stock bolts should be torqued at 60-80 inch/pounds and I discovered they were set at exactly 70 inch/pounds – good to go. According to my Lyman electronic trigger gizmo the trigger on my sample breaks cleanly at just a bit over 3 pounds. After installing a reliable Leupold 3-9 telescope I was ready to head to Gunsite's York range with some .223 ammunition and shoot 100 yard groups from the bench rest. I fired five, 3 shot groups with each load, as is my usual practice. If you're wondering why I don't shoot 5 shot groups it's my belief that only gives me a better chance to screw up and you're probably more interested in how the rifle and ammunition perform rather than my marksmanship, or lack of it. Anyway, here are the results.
Hornady 75 grain Match, largest group .76", smallest .33", average group size .58"
Hornady 40 grain Varmint Express, largest 2.18", smallest .68", average 1.30"
Hornady 55 grain Varmint Express, largest 1.3", smallest .67", average 1.0"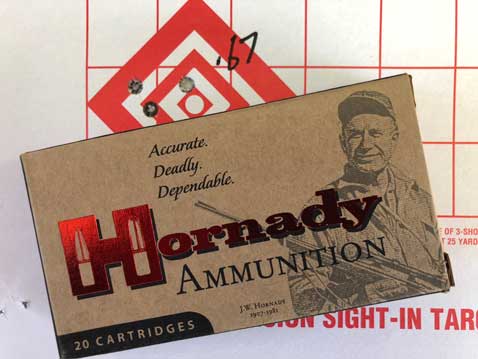 Sig 75 grain Match, largest 1.62", smallest 1.14", average 1.43"
Federal Fusion 62 grain, largest 1.88", smallest .57, average 1.04"
The overall average for all groups fired was 1.07 inches, proving this little rifle can shoot.
Ruger now makes a MagPul magazine version of this rifle in 300 Blackout as well. It wouldn't be too hard to make them into lightweight Scout Rifles if you could find the right components. Fortunately, a fellow named Jerry Dove has the parts; a barrel mounted forward scout scope rail and user installed iron sights. For those who may wish to set one of these rifles up as a handy, lightweight truck gun with ghost ring sights, Jerry has the solution. Should you wish to mount a long eye relief scout scope, and iron sights as well, Jerry also has the solution. On the other hand, I have suggested to Jerry, and the folks at Ruger, that it would be nice if they were to offer a longer rail as an accessory. It would replace the Picatinny rail on the rifle and extend out over the barrel several inches, requiring a drilled and tapped screw or two to secure it. Such a rail would allow mounting a standard scope, long eye relief low powered scope or, my favorite, an intermediate eye relief scope like, the Leupold 1.5-5 VX-R Scout scope with Firedot reticle.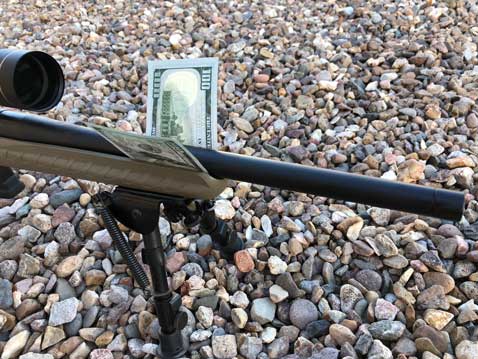 Any way you look at it these handy, lightweight Ranch Rifles are great little rifles. Accurate, inexpensive and versatile, I imagine Ruger can barely keep up with demand.
For further information:
About the Author: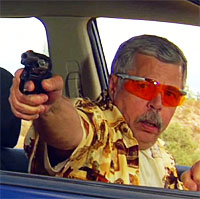 Ed Head is a regular on Shooting Gallery, Gun Stories and Down Range TV. He has worked for almost 30 years in law enforcement, first in the United States Air Force and then with the United States Border Patrol, retiring as a Field Operations Supervisor. During his Border Patrol career, Ed worked in a variety of patrol, investigative and training capacities. Ed has an extensive background as a firearms instructor, having trained thousands, ranging from beginners to police, military and special operations personnel. Having taught at Gunsite for 20 years, Ed first trained there under the world famous shooting school's founder, Jeff Cooper, then later ran the school as the operations manager for more than five years. Ed lives in Chino Valley, Arizona, where he continues to teach and write.