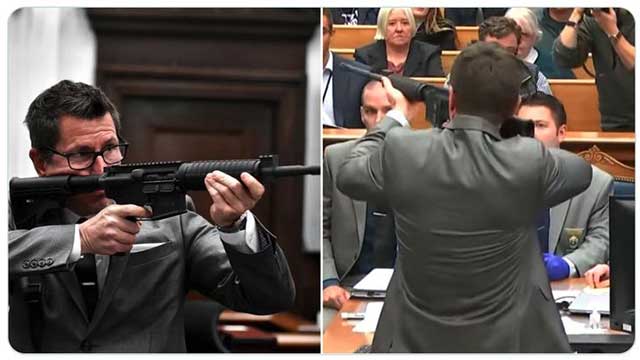 This week we touch on the Rittenhouse trial, now with the jury…Michael believes that regardless of the verdict, it will have a profound effect on how we discuss, practice and teach self-defense. Also, more info on how the "sneaky" draw is truly a survival skill!
Podcast: Play in new window | Download


MichaelBane.TV – On the Radio episode #96.
Scroll down for reference links on topics discussed in this episode.
Disclaimer: The statements and opinions expressed here are our own and may not represent those of the companies we represent or any entities affiliated to it.
Host: Michael Bane
Producer: Flying Dragon Ltd.


More information and reference links:
Andrew Branca's Coverage of Rittenhouse Trial at Legal Insurrection
Devastating Day for Rittenhouse Defense/Victoria Taft
Active Response Training Weekend Knowledge Dump/Greg Ellifritz
The Surreptitious Draw: A Neglected Skill/USA Carry
The Music of OK Otter
https://okotterband.com
https://www.collegian.psu.edu/culture_lifestyle/ok-otter-the-story-of-how-music-shaped-a-family-s-dynamic/article_277bcc1c-7afd-11eb-91eb-dbd5a5864957.html