Tag: Active Response Training
This week we touch on the Rittenhouse trial, now with the jury…Michael believes that regardless of the verdict, it will have a profound effect on how we discuss, practice and teach self-defense. Also, more info on how the "sneaky" draw is truly a survival skill!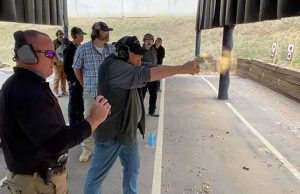 00:19:45
Triggered
The Pat Rogers Memorial Revolver Round-Up may well be the ultimate training event for revolver aficionados and anyone looking to up their skills with a wheel gun; also, a blast from the past with "Chef Mike!"
This week we wrap up the Pat Rogers Memorial Revolver Round-Up in Dallas, TX! Must hear information on dealing with the snubby revolver.