In our last podcast for 2022, Michael starts gearing up for a season of revolver competition and assorted mayhem for the new year.
This week Michael rambles through a couple of his favorite, if odd, pistol calibers — the .38-40 and the .44 Russian.
Even as the government attempts to define homemade guns out of existence, Michael's "Glockish" G34 is moving toward completion!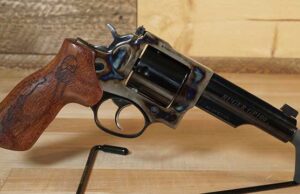 00:21:27
Triggered
The Jeff Quinn Tribute GP-100, a joint project between Lipsey's and Ruger, is a fitting memorial to a brilliant talent. Turnbull Restorations can make that gun a true heirloom.
This week Michael talks about the factors in choosing an EveryDay Carry, focusing on the Sig 365XL and the Glock G48.
This week the focus of our Independence Day special is protecting yourself and your family. In addition to bringing you up to date on Michael's gun projects,we also close, as always, with Rudyard Kipling's Gods of the Copybook Headings.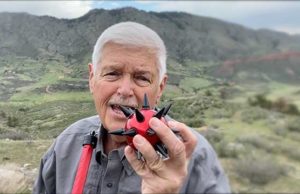 00:23:54
Triggered
This week Michael swings for the bleachers with a "tactical flail" and the ultimate in Middle Ages CCW, a "bastard" sword.
Mossberg has jumped into the handgun market with a small frame single stack 9mm and Michael shares his first impression of the MC1sc.