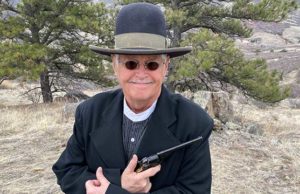 00:16:35
Triggered
Yippie-kay-ah, or something like that! This week, Michael goes full cowboy in discussing the new "conversion" revolvers from Cimarron.
This week, after a brief detour to cowboy guns, Michael addresses the coronovirus hysteria. His advice is straight from the "Hitchhikers Guide to the Galaxy" — DON'T PANIC!
In this episode, Chef Mike is cocked and locked and ready for some cooking, but finds time for some gun stuff and shows you the challenges of buying guns in the Philippines.
Michael Bane reviews Cimarron's Model 1984, talks about the history of Cimarron Firearms and the various 30-30 cartridges available today.