Tag: DEFENSIVE SHOOTING FUNDAMENTALS Book 1
This week we look at the consequences of years of "chumming for monsters," as monsters of all varieties rise to the taste of blood. We also take a more indepth look at Rob Pincus' Intuitive Defensive Shooting concepts.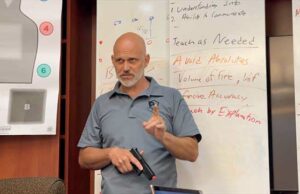 00:16:55
Triggered
This week we look at I.C.E. Training Company's Intuitive Defensive Shooting class and talk about why this may be the ideal class for the flood of new gun owners.