Tag: D&L Sports Custom SLR Carbine
This year, 2021, continues to deliver on mass quantities of endless annoyances. This week we do a little ranting about how knife fights have suddenly become West Side Story Redux and a little bit on the utility of crossdraw holsters.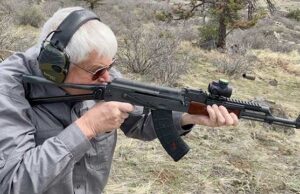 00:21:34
Triggered
This week on Triggered, Michael steps through 2 of the best custom AKs available — the SLR Carbine from D&L Sports and an AK from Fuller Phoenix.