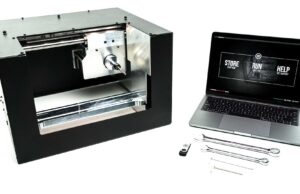 00:39:38
Triggered - Special Projects
On this TRIGGERED: Special Projects we talk to well-known trainer and 2A advocate Rob Pincus about the new frontier of inexpensive firearms building —  3-D printing.
This week Michael does an exclusive interview with Rob Pincus of Personal Defense Network and THE BEST DEFENSE on his work with printing handgun receivers and the upcoming Gun Maker's Match. Also Ruger's new MAX-9!
…and goodbye to an old friend. This week Michael talks about the BATFE's move against Polymer80, makers of 80% receivers, and their attempt at the redefinition of what is and is not a firearm. Michael also says goodbye to SHOOTING GALLERY, which ends its broadcast run in 2021 after 21 seasons.