This week we introduce the ARMSCOR/Rock Island VR82 semiauto shotgun, the 20 gauge little brother of the wildly popular VR80 12 gauge. Plus, some carry and training thoughts.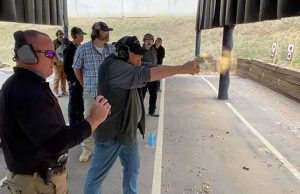 00:19:45
Triggered
The Pat Rogers Memorial Revolver Round-Up may well be the ultimate training event for revolver aficionados and anyone looking to up their skills with a wheel gun; also, a blast from the past with "Chef Mike!"
We're safely back at the Secret Hidden Bunker and hard at work. Michael shares some thoughts on getting home and gunning up, on the importance of written lists in planning and, finally THE ELECTION OF OUR LIFETIME!
This week Michael talks about the upcoming battles on gun control, some thoughts about the difference between the map and the territory.
This week we talk about the possibility of using a .22 rifle as a home defense firearm, pluses and minuses. Of course, there's also a bit of info on the never-ending virus emergency. And, finally, a tribute to the great Charlie Daniels.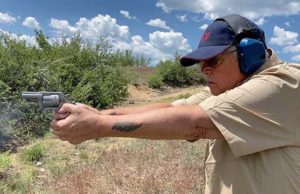 00:17:27
Triggered
This week Michael spends more time with the Charter Arms 9mm Pitbull, a 9mm revolver that eschews full moon clips for a unique spring system for the 9mm rimless cartridges.
Once again we are faced with breathtakingly violent urban riots, and it is incumbent on every person to know the best ways to keep them and their families safe! This is an excellent place to start.
This week Michael gushes about the Ruger LCP II .22LR [from Ruger…a sponsor…get over it], considers pocket pistol training and wonders why "Mean Girls" has to be the model for life in the 21st Century.