Tag: Gunfighters Inc holsters
Regular sponsor Taurus had two major releases at the NRA Show in Houston— the Executive Grade 856 Defender revolver we cover on this week's TRIGGERED and the G3 Tactical, a major expansion/upgrade of the best-selling G3 9mm line. Michael touches on the history and the reasons behind the success one of the best-selling guns in America.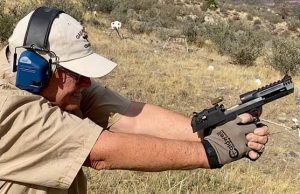 00:23:45
Triggered
This week Michael succumbs to social pressure and brings his two .50AE Desert Eagles out to play, and, amazingly, he may finally have learned how to shoot them correctly!