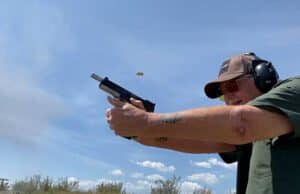 00:13:41
Triggered
This week we take a deep dive into the Tisas/SDS Imports D10 "X" — and that's definitely a capital X — the new 10mm 1911 from Turkey. Everyone who has handled this gun has been…awed. See why!
A round-up on the first filming trip for the new THE BEST DEFENSE series, featuring Rich Nance and Jeremy Stafford, that took place at GUNSITE last week. Prepare to be amazed! Also, the Tisas "X" 10mm wins even more fans.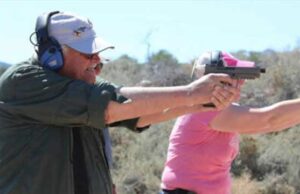 00:17:04
Triggered
This week Michael takes you through his GUNSITE 250 class with a host of ne'er do wells and his Tisas PX-9 Gen 3, which delivered the goods.
This week Michael recounts his week at GUNSITE with old friends and great instructors. Plus, the Tisas PX-9 proves itself to be a solid, reliable pistol after 1000 rounds.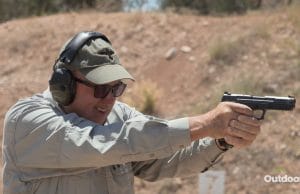 00:03:04
Shooting Gallery
Michael Bane travels to Gunsite in Arizona to compare the 5.7 to the .22 TCM and find out what they're really good for.
This week Michael wraps up the spectacular RIMFIRE CHALLENGE WORLD CHAMPIONSHIPS from the Old Fort Gun Club in Ft. Smith, AR. He also talks about a Gunsite Class called "Ballistic Response Against Violent Encounters".