This week, Michael wraps up his successful shoot at the Rocky Mountain regional Revolver Championships. He also does the final work on his "almost-a'Glock" Polymer80, and reiterates the necessity of ALL SHOOTERS MAKING THEIR VOICE HEARD!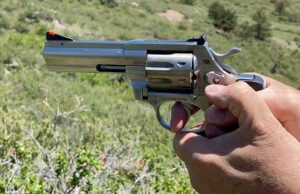 00:19:41
Triggered
From Rock Island/ARMSCOR comes a .22 Magnum revolver that would be every bit as comfortable as a woods-walking sidekick or on a bedside table for self-defense. Also, an important interview with The Tactical Professor, Claude Werner.
This week some thoughts about the "embattled farmers" who fired the first shots in the American Revolution and what we need to do to reclaim our country.