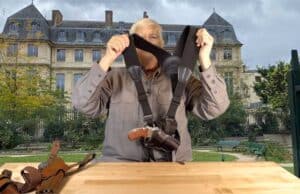 00:09:45
Triggered
One of the hardest parts of the EDC equation is choosing a holster you can live with every day. There are lots of options, but here are several of Michael's favorites that solve a number of problems.
This week an eclectic mix of subjects, from Constitutional Carry to deep concealment handguns to Leupold custom scope dials.
This week it's our wrap-up of the Sig Sauer P365 EDC Championship, a great match and a fun weekend at the Sig Sauer Academy in Epping NH.
We're recording on Monday, so we have no idea the state of the country after Tuesday's election, so we thought we'd get Michael to talk about…wait for it… guns!