This week we touch on the upcoming ATF rules on so-called "Ghost Guns." But the big news is the 1895 "Medicine Gun for Lions" Winchester .405 lever gun will be coming home soon, thanks to Andy Larsson at Skinner Sights.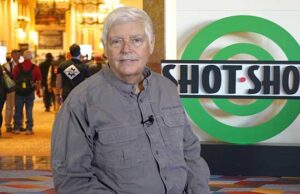 00:21:48
Triggered
This week we feature interviews from trainer Mike "Ox" Ochsner on taking your training to another level and from Midway USA, Larry Potterfield's thoughts on SHOT 2022.
This week Michael worries about autumn and ponders the convergence of optics, ballistic computers and apps. Plus, sage words from Larry Potterfield on gun safety!
This week Michael visits Columbia, MO, for an exclusive interview with Larry Potterfield and a visit to Midway USA's huge new facility.