Tag: Last Resort Firearms Training
This week Michael wades into a very touchy topics — how we all need to behave in public when faced with an abnormal situation that may or may not be an issue. In scary times, we have to take extra care not to escalate any situation!
Once again, a single good guy with a gun ended a potentially horrific active shooter situation in Indiana. What can we learn?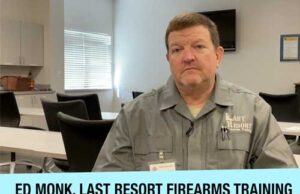 00:27:44
Triggered - Special Projects
EXCLUSIVE: In this special TRIGGERED event, two of the top experts on active shooters, Tom Givens and Ed Monk, help you understand the threat and...