Very soon Californians, residents of Washington state and maybe, just maybe, Colorado will be able to use standard capacity magazines, thanks to a decision by a federal judge in California. What are the implications for the host of other nonsense gun laws enacted by Democrats over the years?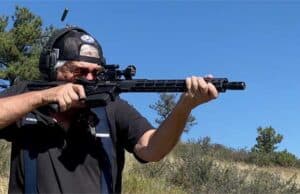 00:10:52
Triggered
Over the summer we've been experimenting with fixed-power optics, sometimes combined with a magnifier, sometimes with a 1X red dot. Our test bed has been the Ruger SFAR .308, this week fitted with a brand new Lucid P8 4X and a Lucid Litl Mo 1X red dot. Also, more from the Ballistics Summit at Whittington and a new advertiser with an eye on safety.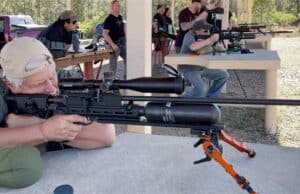 00:15:00
Triggered
An AR that pumps…an airgun that shoots more than a mile and a lot of blue light…welcome to Lucid Optics annual Ballistics Summit, bringing together some of the most interesting companies in Gun World with media reps who can't wait to pull the trigger!
Plus, the Second Amendment war in New Mexico! From this year's Lucid Ballistics Summit…an ultralight "general purpose" Scout chassis, a pump-action AR, Lucid's blue reticle color, Pincus hits the Buffalo, and the great Ton Jones sets a world record for long-range airgunning!
Yes it was a miserable day at the range, but the shooting was extremely good. Here's Michael's report.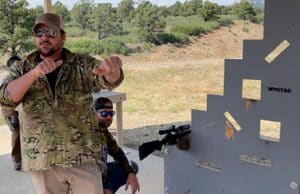 00:14:06
Triggered
This week we take a look at the Lucid Optics Ballistic Summit at the Whittington Center…and be sure to watch for some long range shooting tips from Jim Gilliland!
This week we visit the annual Lucid Optics Ballistic Summit, a wealth of information on long range shooting in the unique setting of the Whittington Center.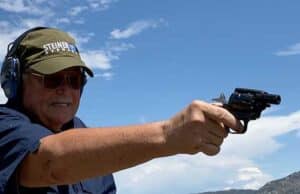 00:14:02
Triggered
This week Michael features the Steiner MPS, one of the most in-demand red dot sights in the country. Plus, the Wilson Combat .308 is finally completed, up and running, plus a little bitty boot gun from Heritage.
This week we talk about Michael's Wyoming Tactical class in Riverton, Wyoming, plus some thoughts on the Rock Island VRF14.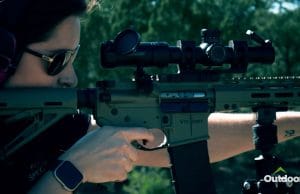 00:03:16
Shooting Gallery
Get a firsthand look at some of the latest firearms and optics designed for long-range shooting.