This week we talk about the possibility of using a .22 rifle as a home defense firearm, pluses and minuses. Of course, there's also a bit of info on the never-ending virus emergency. And, finally, a tribute to the great Charlie Daniels.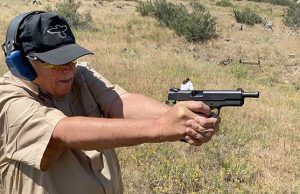 00:16:42
Triggered
This week we get a look at the newest member of the Ruger American striker-fired pistol line, the American .45ACP Compact Pro. Plus, we made some LOUD noise with the ARMSCOR TCM!
This week the focus of our Independence Day special is protecting yourself and your family. In addition to bringing you up to date on Michael's gun projects,we also close, as always, with Rudyard Kipling's Gods of the Copybook Headings.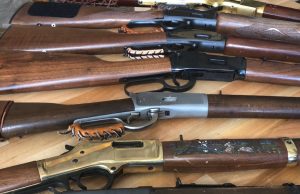 00:26:28
Triggered
This week we reach back into the TRIGGERED vaults for our special on the .44 Magnum lever action rifle in all its incarnations.
This week Michael continues to outline how we all have to recalibrate our self-defense plans and strategies in the face the on-going COVID emergency coupled with persistent rioting.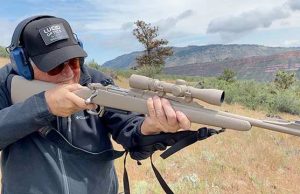 00:20:47
Triggered
This week Ed Head, one of the masters of Jeff Cooper's concept, takes you through the necessary training. Michael Bane also offers up some alternatives.
This week we continue to look at changing self-defense strategies brought on by the continuing unrest in America.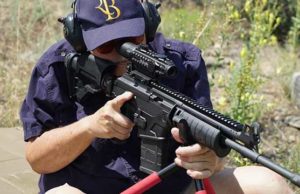 00:17:08
Triggered
This week we look at the concept of a "general purpose rifle," a modern interpretation of Jeff Cooper's scout rifle concept.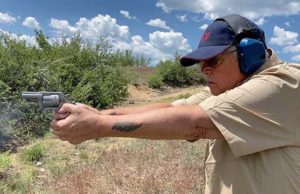 00:17:27
Triggered
This week Michael spends more time with the Charter Arms 9mm Pitbull, a 9mm revolver that eschews full moon clips for a unique spring system for the 9mm rimless cartridges.
This week Michael starts the discussion on how the nature of self-defense will change if the Left succeeds in its war on police.