This week Michael talks about a great set of binoculars, the Maven B.3 compacts, plus some thoughts on keeping the pantry full during supply chain disruptions.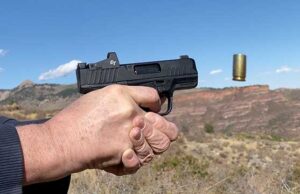 00:16:20
Triggered
This week it's Kimber's excellent R7 Mako, the company's entry into the Itty-Bitty 9mm Hi-Cap Sweepstakes…Plus, the SDS Imports' Zigana PX-9 Gen 2!
This week we talk about getting out on the trails to take advantage of the beautiful autumn weather and how those hikes change your EDC.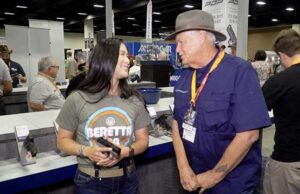 00:22:24
Triggered
This week on Triggered, we spend some time at the United States Concealed Carry Expo and Training Event in Ft. Worth, TX. Check out new guns from Beretta and Canik!
Michael travels to Ft. Worth, located in the free republic of Texas, for the United States Concealed Carry Association EXPO. Here's why the work that the USCCA has been doing so well is important to all of us.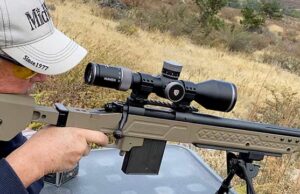 00:16:34
Triggered
This week we take a look at our prime "test bed" for scopes, the FN TSR (Tactical Sport Rifle) in its many iterations and our newest long-range scope, the Maven RS.4 5-30X FFP. Plus, have you ever heard of TACRIG holsters? Well, here's your chance.
The murder rate in America rose almost 30% in 2020, says the FBI's newest stats. What does that mean for your personal self-defense? Also, the new Primary Arms SLx MicroPrisim sight gets its first test in competition.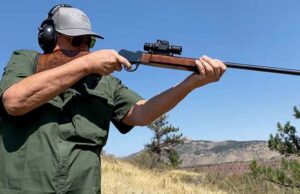 00:17:02
Triggered
This week Michael takes a look at a great fun rifle, the custom BSA Martini in .38/.357, and one of Ruger's long-range blasters, the Hawkeye Long-Range Target in .300 Win Mag.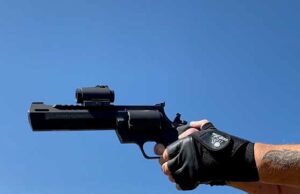 00:17:16
Triggered
This week it's all get ready for the "boom" as we start putting every round we can find through the .460 S&W Magnum Taurus Raging Hunter. Also a classic holster for a new classic revolver.
What is propaganda and how does it work? Here's the answer, but don't say it on Facebook or you'll join Michael in "jail."