This week Michael wades into a very touchy topics — how we all need to behave in public when faced with an abnormal situation that may or may not be an issue. In scary times, we have to take extra care not to escalate any situation!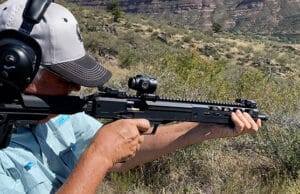 00:14:00
Triggered
Following up on their early 2020 release of the Ruger 5.7 pistol in 5.7 X 28, Ruger rolls out a very light, very ergonomic carbine companion, the LC. Is this enough to finally light the fire on the 5.7 X 28 cartridge? Michael thinks yes.
Ruger doubles down on the 5.7 x 28 cartridge with the introduction of the spectacular LC Carbine, the perfect companion to the Ruger 57...
This week Michael talks about the joys and pains of long-range shooting and why so many people are being drawn to the disciplines.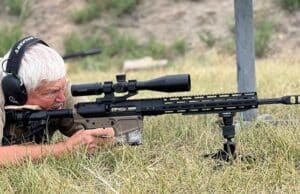 00:10:32
Triggered
This week Michael heads up to Riverton, Wyoming and Wyoming Tactical's Long Range class. Will the finally completed Wilson Combat .308 deliver???
The first part of today's podcast is hard truths that we all must face…beware calls to violence! Second, a quick after-action report on Wyoming Tactical's absolutely excellent Long Range Shooting class.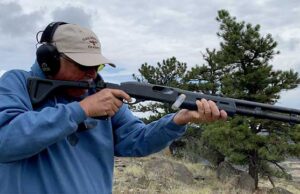 00:14:14
Triggered
This week we go back to 2018 for a look at 14-inch barreled non-shotgun shotguns and, finally, Michael's old Remington 870, originally with a pistol grip and now a folding stock, gets a new lease on life.
This week Michael talks about the revival of the lowly shotgun as a premiere home defense firearm…plus, a secret look at Michael's world-class baked beans!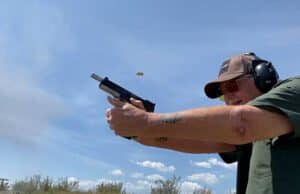 00:13:41
Triggered
This week we take a deep dive into the Tisas/SDS Imports D10 "X" — and that's definitely a capital X — the new 10mm 1911 from Turkey. Everyone who has handled this gun has been…awed. See why!
A round-up on the first filming trip for the new THE BEST DEFENSE series, featuring Rich Nance and Jeremy Stafford, that took place at GUNSITE last week. Prepare to be amazed! Also, the Tisas "X" 10mm wins even more fans.