00:10:03
Triggered
A self-defense shotgun renaissance is going on and this week Michael takes a look at his favorite semiauto shotguns. Plus, a perfect "adventurer" holster for a perfect "adventurer" gun!
This week, some thoughts on how to protect yourself and your family from mob-style "recreational" violence. Also, why the home defense shotgun is back on top, and, hey, the Rossi RM 66 .38/.357 is a great buy!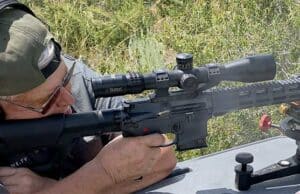 00:10:38
Triggered
This week Michael takes a look at Ruger's Proof Research-barreled AR-556 MPR, and he likes what he sees! Also, why the new Rossi revolvers, especially the RM 66, are perfect choices for anyone wanting to see what all this noise about revolvers is all about.
This week Michael ponders whether it's time to move away from calibers he simply isn't using.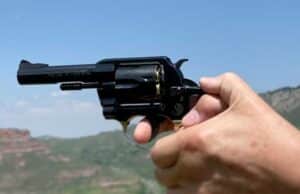 00:11:40
Triggered
The Henry Big Boy revolver is something of a surprise…the pictures don't do it justice! It is the revolver that should be in the hands of Indiana Jones, or maybe Humphrey Bogart in CASABLANCA. In short, a .38/.357 masterpiece.
This week Michael starts working with the smallest of the Stoeger STR line, the Micro Compact, by adding a Bushnell RXC-200. Plus, the continuing allure of the .32 H&R Magnum and a first look at the Henry Big Boy Revolver.
With test and evaluation of the Military Armament Corporation MAC 2 under way, Michael wonders about the ideal defensive shotgun for this autumn's Van Comp Thunderstruck shotgun training event.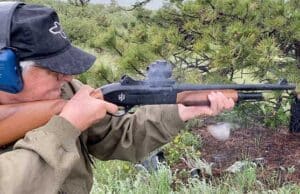 00:10:14
Triggered
Every so often a new gun comes along that makes you go, Wow!
Michael starts working with his Ruger competition revolvers in anticipation of the revolver competition season, plus the new Rossi 4-inch .357/.38 on the range!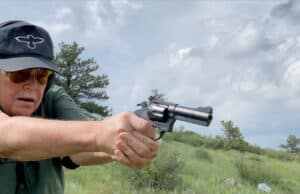 00:11:39
Triggered
This week we have three revolvers, two from Taurus and one of the newest from Rossi. First a quick relook at the 856 Exec Grade .38 +P, then the custom Taurus 692 .357/.38 and 9mm. Then the new Rossi RM64, a sleek .357/.38 at an amazing price point!