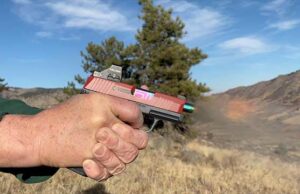 00:15:24
Triggered
The custom Sig P365, aimed at next year's P365 EDC Championships at the Sig Academy, is now headed toward the finish line. Also, the Henry Long Ranger in 6.5 Creedmoor shows its character.
What have we learned? And finally, we get back to guns.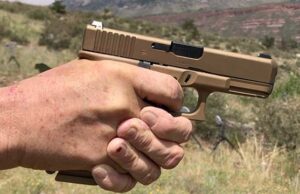 00:18:56
Triggered
This week we take a refreshing dive into our ice cold Archives and return with yet another Glock that shook the world--the G19X.
This week we forgo the music and talk about the acquittal for Kyle Rittenhouse and its implications for the self-defense community.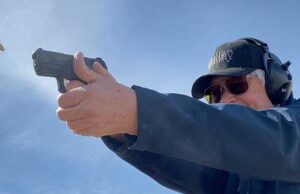 00:16:56
Triggered
This week we go hands-on with Mossberg's new MC2sc 9mm mini-pistol, and the results are impressive. Also, the Maven Optics scope migrates to the Volquartsen Summit with great results.
This week we touch on the Rittenhouse trial, now with the jury…Michael believes that regardless of the verdict, it will have a profound effect on how we discuss, practice and teach self-defense. Also, more info on how the "sneaky" draw is truly a survival skill!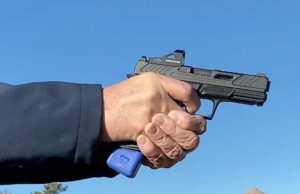 00:16:50
Triggered
This week we take a deeper look at the Shadow Systems 920-series 9mm polymer-frame pistol, and they are excellent. Also, a look at Swampfox Optics new green dots.
This week, the Rittenhouse trial coverage by Andrew Branca at LEGAL INSURRECTION. Also, tips on installing red dot sights.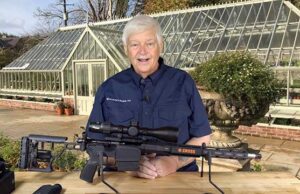 00:16:36
Triggered
This week we get the first look at two great 9mms from Shadow Systems and the Sig "Cross," a rifle that does double duty as a long-range precision rifle and hunting. Also a look at two 1887 Winchester lever-action shotguns!
This week Michael worries about autumn and ponders the convergence of optics, ballistic computers and apps. Plus, sage words from Larry Potterfield on gun safety!