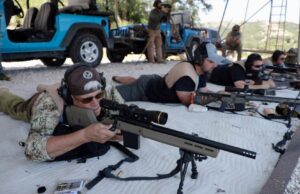 00:03:18
Shooting Gallery
Michael Bane travels to FTW Ranch in S. Texas to attend a class that teaches new hunters everything they need to know about hunting. From shooting, to field dressing, to the benefits of preparing a fresh harvest.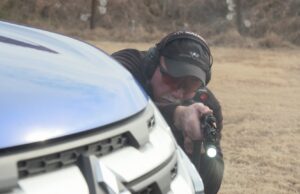 00:03:14
Shooting Gallery
Training for long gun carry in a vehicle can prove to be a significant game changer when it comes to personal defense.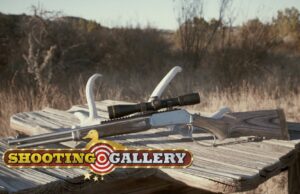 00:03:21
Shooting Gallery
Ruger's long-awaited reintroduction of the Marlin 45/70 rifle becomes the centerpiece of a West-Texas hunt for Mule Deer & Aoudad.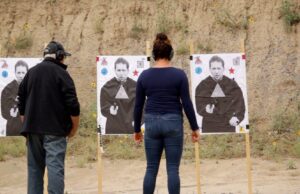 00:03:14
Shooting Gallery
With over 8 million new gun owners in America, a good concealed carry course is essential in filling the gap between shooting skills and all the ancillary support skills every CCW holder should know.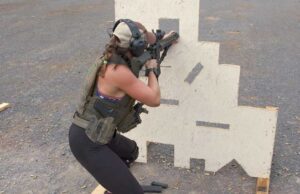 00:03:13
Shooting Gallery
Renowned shooting champion, Tes Salb introduces a new group of women to the physical and mental demands of competing in the Tactical Games.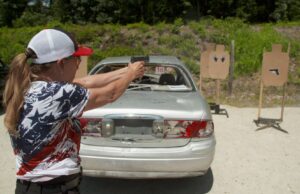 00:03:01
Shooting Gallery
SIG Sauer hosts the first ever everyday championship, where new shooters can train and compete in real-world shooting scenarios.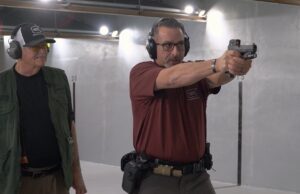 00:03:16
Shooting Gallery
Discover everything you need to know about red dots and MOS training as Michael Bane takes us through the Glock MOS Instructor Course at Glock Professional in Smyrna, GA.
With a "hot" war in Europe and threats of nuclear attacks, what do we as preppers need to be focused on? Also, a lighthearted (finally) review of a quick trip to Santa Fe.
This week Michael gets to puts some rounds through the Hamilton Bowen-built Lipsey's/Ruger 38-40/10mm Blackhawk "convertible" before the snow closes in. Plus you don't want to miss a controversial interview with Jeff Gonzales of Trident Concepts!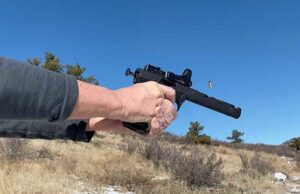 00:21:27
Triggered
The Volquartsen Mamba-X may be the best out-of-the-box .22 racegun Michael has ever shot. It is perfect for sports such as Rimfire Challenge and Steel Challenge competitions. Also, Jeff Gonzales, one of America's premier firearms trainers, offers some strong words on the Real World.