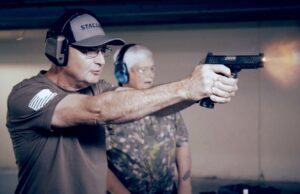 00:03:19
Shooting Gallery
How long does it take to shoot 1,000 rounds through a 9mm pistol? World Champion Shooter, Todd Jarrett will put his pistol through the ultimate test to find out and reveal the effects on the gun.
Been a while since Michael worked with his "race" .22 pistols, but the Volquartsen Mamba-X just wants to run!
How about a little bullseye shooting, tighten up those groups? Michael has some thoughts about that, plus a slobbering description of the Volquartsen LLVx competition .22 upper. Plus, 45-70 lore!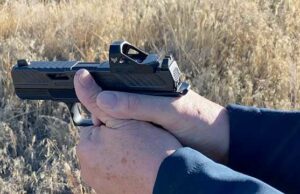 00:18:38
Triggered
This week we take a look at some of the trends we will see in 2022. Also, a great interview with Pulitzer Prize winner Stephen Hunter.
This week we have a few more thoughts — and products — from SHOT 2022.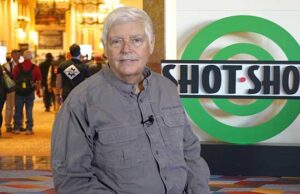 00:21:48
Triggered
This week we feature interviews from trainer Mike "Ox" Ochsner on taking your training to another level and from Midway USA, Larry Potterfield's thoughts on SHOT 2022.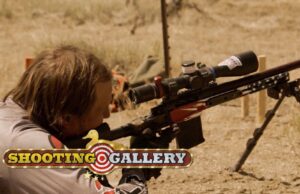 00:03:23
Shooting Gallery
Nine of the top shooters in America go head-to-head, competing in sporting clays, NRL Hunter Long Range Precision, 3-Gun and archery to determine who's the greatest marksman of them all.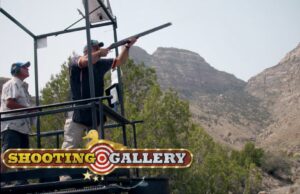 00:03:27
Shooting Gallery
Michael Bane attends a hands-on guns & gear expo to uncover the latest developments in the industry. All centered around 4 championship shooting matches.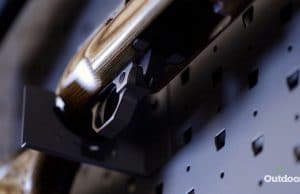 00:02:57
Shooting Gallery
Michael Bane visits the cornfields of Iowa to get some Rimfire Challenge tips from a 4-time world champion.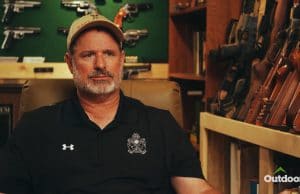 00:03:04
Shooting Gallery
Attend a day of training with one of the most renowned pistol shooters in the world, Rob Leatham.