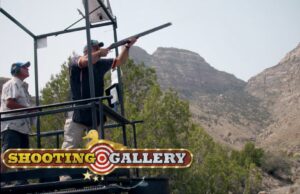 00:03:27
Shooting Gallery
Michael Bane attends a hands-on guns & gear expo to uncover the latest developments in the industry. All centered around 4 championship shooting matches.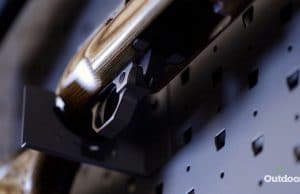 00:02:57
Shooting Gallery
Michael Bane visits the cornfields of Iowa to get some Rimfire Challenge tips from a 4-time world champion.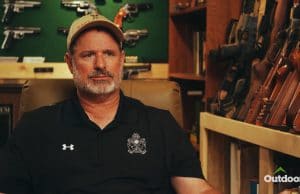 00:03:04
Shooting Gallery
Attend a day of training with one of the most renowned pistol shooters in the world, Rob Leatham.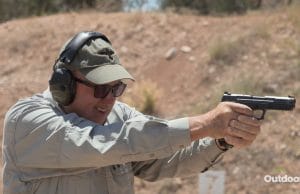 00:03:04
Shooting Gallery
Michael Bane travels to Gunsite in Arizona to compare the 5.7 to the .22 TCM and find out what they're really good for.
The Texas State 'Wild Bunch' Championship takes Cowboy Action Shooting to a whole new level.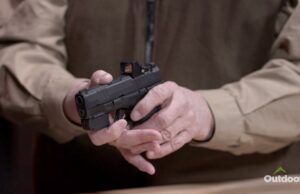 00:03:13
Shooting Gallery
Michael Bane visits Crimson Trace to get the scoop on the latest developments in red dots and rifle scopes.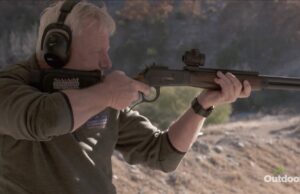 00:03:28
Shooting Gallery
Long range shooting and hunting from FTW Ranch in South Texas.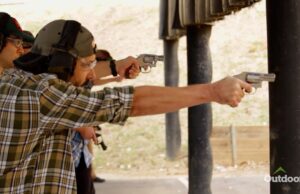 00:03:23
Shooting Gallery
With the rising trend in revolvers, we take a firsthand look at using the revolver for personal defense from some of the best trainers in the world.
Learn how to build a great AK with one of the foremost AK builders in the world.
With the abiding growth of rimfire, we take a look at the amazing growth of long-range .22 and how the sport has been redefined.