Tag: "Piglet" — Rock Island Tac Ultra MS 10mm
Will the Tisas Stingray 1911 LW Commander 9mm end up in Michael's EDC holster? It's looking more likely every day! The Stingray, with a Shield RMSc red dot milled into the frame, cries out to be carried.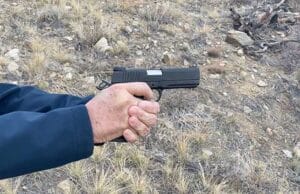 00:12:45
Triggered
This week Michael takes a look at "Piglet," the Commander-length, 10mm 1911 from Rock Island Armory. With 8-round 10mm mags, Piglet may be the best backcountry safety device ever. Also a look at the new Bushnell RX micro series red dot sights.