This week Michael mounts the new Bushnell mini red dot sight on an old Kahr CW9 single stack mini-9mm and ends up with a pretty good little gun. And a little discussion on the right scope for the Ruger SFAR.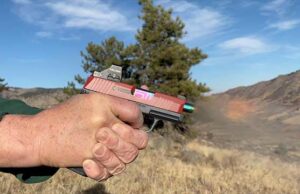 00:15:24
Triggered
The custom Sig P365, aimed at next year's P365 EDC Championships at the Sig Academy, is now headed toward the finish line. Also, the Henry Long Ranger in 6.5 Creedmoor shows its character.
This week Michael talks about a great set of binoculars, the Maven B.3 compacts, plus some thoughts on keeping the pantry full during supply chain disruptions.
Even as the government attempts to define homemade guns out of existence, Michael's "Glockish" G34 is moving toward completion!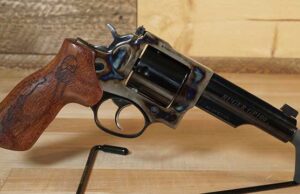 00:21:27
Triggered
The Jeff Quinn Tribute GP-100, a joint project between Lipsey's and Ruger, is a fitting memorial to a brilliant talent. Turnbull Restorations can make that gun a true heirloom.
Primary Machine reached out to Dave Dawson at Dawson Precision to create an all-new front sight for co-witnessing. Works perfect!