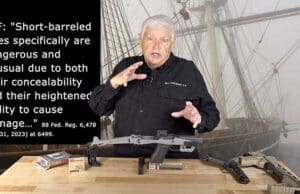 00:09:47
Triggered
As the ATF's ill-begotten "brace rule" goes into effect and lawsuits stack up like delayed planes over the Atlanta airport, Michael takes a close look at what makes the short-barreled rifle "more concealable" or "more deadly" than a pistol or a rifle…and comes up with nothing!
This week we take a look at the proposed ATF regulations on pistol braces and the nonsensical claim that SBR (or SBS or AOW for that matter) are intrinsically or inherently more dangerous than their longer-barreled brethren…or, a pistol of the same caliber! Plus, Steven Hunter's THE BULLET GARDEN…buy it quick!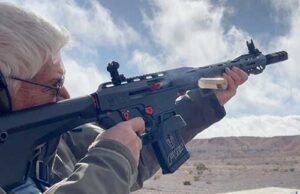 00:16:07
Triggered - Special Projects
In this TRIGGERED Special we finish our tour of SHOT 2023 and point out some additional favorites of ours. Triggered, previously SGO and Down Range...
Yes it was a miserable day at the range, but the shooting was extremely good. Here's Michael's report.
Happy New Year Pod People! As we head into the hellscape that will be 2023, it's time to talk guns. First off, the Beast, the FNP-45 is home from the milling shop, and it's perfect. Also, The Recover Tactical Glock gets reassembled and its own Form 1!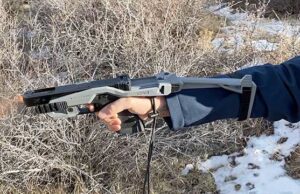 00:20:05
Triggered
This week Michael tackles the Recover Tactical 20/20 brace system for the Glock. He also spends some time with the Taurus 605 .357 for people who like big recoil from a snub.
This week Michael talks about some of the new products announced  during the period of time normally occupied by the SHOT Show.