Tag: Rock Island/ARMSCOR AL22M
This week Michael spends a little time with the Rock Island/ARMSCOR .22 MAGNUM revolver…and likes it. Also, we have to dip into politics again. IT IS TIME FOR ALL OF US TO SPEAK UP!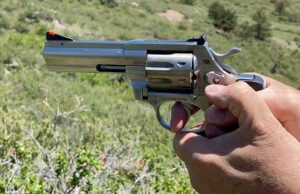 00:19:41
Triggered
From Rock Island/ARMSCOR comes a .22 Magnum revolver that would be every bit as comfortable as a woods-walking sidekick or on a bedside table for self-defense. Also, an important interview with The Tactical Professor, Claude Werner.