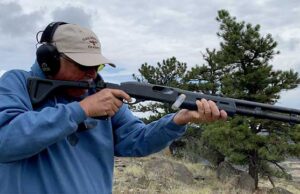 00:14:14
Triggered
This week we go back to 2018 for a look at 14-inch barreled non-shotgun shotguns and, finally, Michael's old Remington 870, originally with a pistol grip and now a folding stock, gets a new lease on life.
This week we talk about Michael's Wyoming Tactical class in Riverton, Wyoming, plus some thoughts on the Rock Island VRF14.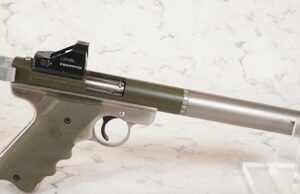 00:14:35
Triggered
This week let's take a look at the easiest way to build what was once the pride of the OSS, a suppressed Ruger Mk series .22…with a twist. Build it like Johnny Cash…one piece at a time! Also, the Rock Island VRF14 not-a-shotgun firearm.
How quickly can a First World country fall in totalitarianism? Check out Australia. And before you get all gloomy, let's shoot some new guns from Rock Island and SAS Imports.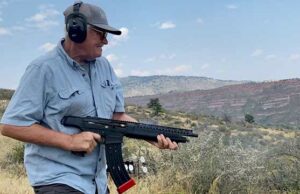 00:17:19
Triggered
This week, Michael gets a look at the Tisas "Bantam" lightweight Commander-sized 1911 from SDS Imports and Rock Island's impressive VRF14, a handful of 12 gauge! Also, an interview with Tes Salb on the TACTICAL GAMES.