It's time for the wrap-up of SHOT 2023, and Michael gives it a shot through his SHOT SHOW CRUD-ravaged voice. It was a strange and quirky year!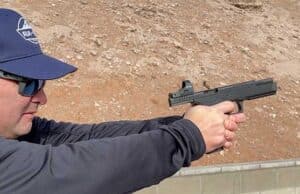 00:12:07
Triggered
It's that time of year again when gun pundits and manufacturers descend on Las Vegas to eat the overpriced food, loose lots of money at the slots and see what the shooting, hunting and outdoor industries have in store for the next year. Here's Michael's insider's report!
This Multi-Purpose Rifle is designed to fill a number of needs from recreational and defensive shooting to competitive and hunting needs.