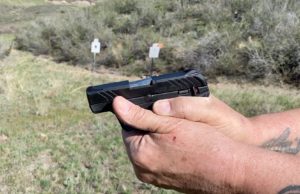 00:21:09
Triggered
This week we wring out the new Ruger LCP II in .22 Long Rifle! Which ammo works?
This week Michael turns 70 and he can't resist the temptation to look WAAAAAAY back! Also, his choice for the best carry guns under $300!
This week Michael gushes about the Ruger LCP II .22LR [from Ruger…a sponsor…get over it], considers pocket pistol training and wonders why "Mean Girls" has to be the model for life in the 21st Century.
Ed Head gives us the first impression of the Ruger LCP II, a major improvement since it's original introduction in 2008.