This week our goal is a rifle that is legal virtually everywhere in the United States; plus, a Henry to be left out in the rain!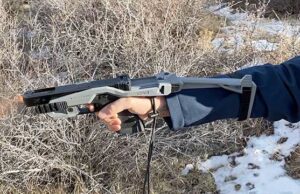 00:20:05
Triggered
This week Michael tackles the Recover Tactical 20/20 brace system for the Glock. He also spends some time with the Taurus 605 .357 for people who like big recoil from a snub.
This week Michael talks about some of the new products announced  during the period of time normally occupied by the SHOT Show.
Michael talks about why scope reticles may seem different, then touches on our New Reality.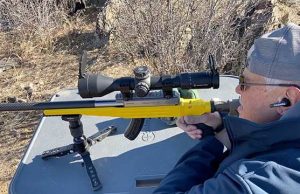 00:18:34
Triggered
This week Michael starts getting more rounds downrange with the Volquartsen Summit sporting the shorter, lighter Crimson Trace 5-Series 3-24X scope.
This week Michael talks rationally about where we are as a culture, and how we need to think about going forward.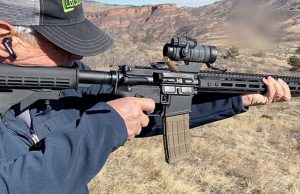 00:18:07
Triggered
This week Michael introduces you to the new Franklin Armory binary-trigger equipped AR-15. Plus, we get cute with the new Heritage Barkeep .22 revolver.
For the first podcast of 2021, Michael recaps his eventful trip to FTW Ranch for SHOOTING GALLERY.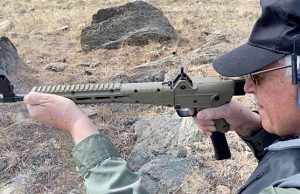 00:16:46
Triggered
Michael's been driving more and more, since airports are really grim these days, and he is a big believer in making sure you have a long gun handy (when legal). In this episode, he shows you how.
…and goodbye to an old friend. This week Michael talks about the BATFE's move against Polymer80, makers of 80% receivers, and their attempt at the redefinition of what is and is not a firearm. Michael also says goodbye to SHOOTING GALLERY, which ends its broadcast run in 2021 after 21 seasons.