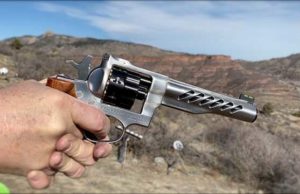 00:17:31
Triggered
Michael Bane looks at the newest revolvers from SHOT 2020.
00:14:27
Triggered
Michael Bane catches up with Merrisa Bishop at SHOT Show about their Marlin project in .458 SOCOM and a cartridge called .475 Bishop Short Magnum.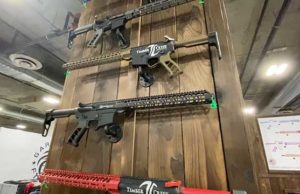 00:17:42
Triggered
On the last day of SHOT Show, Michael Bane goes down to the basement looking for innovation. And he found it.
This week, Michael ponders trends from SHOT 2020 and gives a glimpse into future plans.
This week, Michael Bane gives his first report from Las Vegas and the 2020 SHOT Show.
This week, Michael continues to wax poetic about the Ruger-57. He also shares more of his pre-SHOT thoughts and touches on the Texas Church Shooting.
This week, it's all about new products and the 80 pound gorilla in the room, the impending SHOT SHOW! 
Ed Head shares his observations from SHOT Show 2017 and which guns ended up on his shopping list.