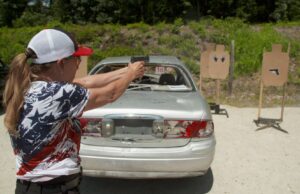 00:03:01
Shooting Gallery
SIG Sauer hosts the first ever everyday championship, where new shooters can train and compete in real-world shooting scenarios.
The dates for the 2nd Annual P365 EDC Championship presented by USCCA at SIG SAUER Academy in Epping, New Hampshire are set to August 3 – 6, 2022.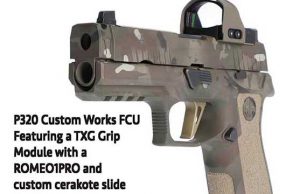 00:23:22
Triggered
This week Michael not only goes through his "working tools," the gun and holster set-up he uses for classes, but chronicles changes at Sig that put them in the forfront of "D.I.Y. Guns."
Michael Bane and SIG Sauer's Phil Strader talk about the new SIG P365 SAS which has a Flush Mounted FT Bullseye Sight embedded into the slide. Bane also shows of the guns he brings to the Rimfire Challenge World Championship.
Michael Bane talks about PARA's Light Double Action (LDA) system which delivers 1911 performance from a double action fire control. James Tarr and Michael talk about the latest handgun innovations from Sig Sauer.
The VR80 12GA shotgun is a gas-operated semi-automatic with AR-15 ergonomics and control. Michael Bane took it for a spin in a 3-gun match and also decided to replace the stock and grip.
The lightweight Ruger Ranch Rifle is accurate, inexpensive and versatile. This new rifle is an extension of an already very full lineup in the American Rifle series.