Tag: Simply Rugged Leather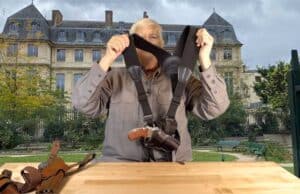 00:09:45
Triggered
One of the hardest parts of the EDC equation is choosing a holster you can live with every day. There are lots of options, but here are several of Michael's favorites that solve a number of problems.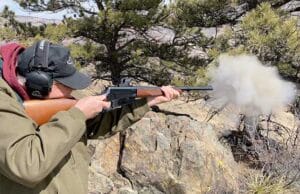 00:11:16
Triggered
After years of waiting to get a Winchester 1895 lever gun in .405 Winchester, Teddy Roosevelt's "Medicine Gun" for lions, he finds the new lever in need of a few tweaks. Lever expert Andy Larsson from Skinner Sights is just the person to make those tweaks, and today we unveil the "Nearly Perfect Safari Rifle, Lever Edition." Also, Dave Lauck's amazing revolver fixed sights!
Sig Sauer's P238 is an excellent example of the kind of pistol concealed carriers, and especially women, are looking for.